Manpower Division
We undertake long term and short term manpower services for shutdown, maintenance and construction projects within the oil & gas, petrochemical, refinery and civil projects – On shore and off shore. We ensure all workers are competent wherever they are deployed. FairDeal have built a valuable trust and credibility with our customers/clients we deal with.
List of Manpower Categories
Engineers
Civil Foremen
Draftsmen
Safety officers
Welders
Fabricators
Mechanical Fitters
Pipe Fitters
Hydro Jetters
Sand Blasters
Manhole Watch
Steel fixers
Labours
Scaffolders
Mason
Carpenters
Steel fixers
Scaffolders
Banks men
Riggers
Drivers
Painters
Heavy equipment operators
Electricians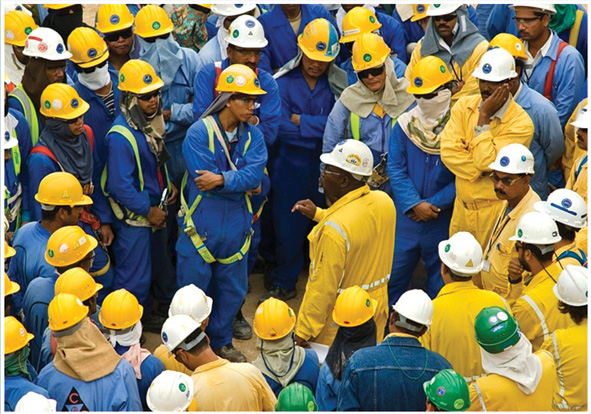 Apart from this we deal with all kinds of man power requirements in the fields of Civil, MEP and Oil & Gas sectors. Our association with other contractors helps us serve our manpower requirements for emergency/temporary projects.